What Are The Benefits Of Professional Drain Cleaning?
Clean drains help a lot in keeping the plumbing system in tip-top shape. Keeping drains clean and functioning to their optimum capacity is not easy but it is important in preventing plumbing disasters from happening. If you are experiencing smelly drains, sluggish water flow or clogged pipes, these are sure signs that you need the help of professional drain cleaning professionals. The best way to keep drains clean and free of clogs is to get rid of the grime in them with modern drain cleaning techniques. New plumbing techniques will quickly and painlessly remove the toughest clogs in your plumbing.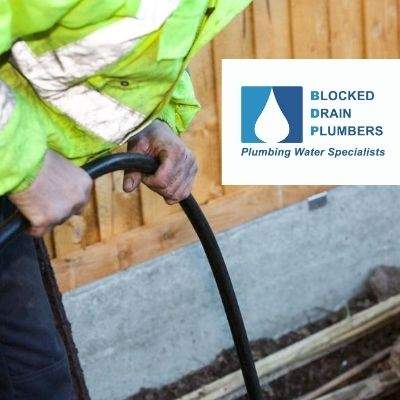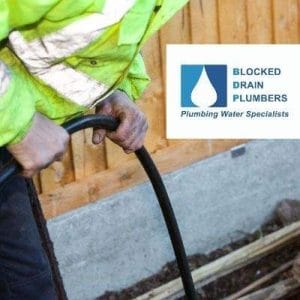 Although there are other options to having drain cleaned by professionals like over-the-counter chemical cleaning products, they cannot replace the kind of cleaning the professional drain cleaners could give. If you are going to use chemical products to clean the drains, and you do not have the experience and knowledge to do so, it is best to call a professional instead of making a failed attempt. These products will also likely not address the issue that you have and can further damage the pipes if the chemicals are really harsh.
Why should you have your drains professionally cleaned?
Professional drain cleaning is safe drain cleaning.
Drain cleaning products are widely available in stores around the world, but they are not safe for your plumbing system. They can only cause major plumbing problems in the long run if you use them frequently to clean your drains. Drain cleaning products are filled with harmful chemicals that can add to the debris clogging your pipes and can also increase the chances of your pipe to corrode. Professional drain cleaning services ensure that your pipes are cleared of build-up with methods like rotor-rooting or hydro-jetting. Regular drain cleaning by professional plumbers will help maintain your plumbing system. They can help the system run smoothly with little effort.
The plumbing system will function well and will last longer.
Clean pipes and drains with the help of professional drain cleaners will make your plumbing system last longer. Using a chemical drain cleaner will potentially destroy it and cause early corrosion in the drain pipes. Clean drains will also reduce the chances of plumbing problems and emergencies that are costly, time-consuming and damage the household in general.
Professionally cleaned drains will be the best quality drain cleaning service you can get.
If you hire a well-established, professional drain cleaning company to clean your drains, you are guaranteed to have experienced, skilled and well-trained drainage engineers working on your drainage problems. Drain cleaning companies have a variety of drain cleaning and unclogging services that they can provide you with the solution you need depending on the issue that you are faced with. They are most knowledgeable of the complex drainage issues and can fix the problem for you in the quickest time possible. And, finally, you will be assured that the draining cleaning quality they make on your drains is way up to standards.
Professional drain cleaning is most effective. Because drain cleaning services are equipped with the latest and effective tools to unclog your drains, you will be sure that the home's drains will be fully unclogged and will be leak free. Professional drain cleaners have effective drain augers or plumbing snakes, high-pressure water jetting equipment and drain rooters that are good at keeping plumbing for your home functioning well.
Professional drain cleaning has a variety of tools and cleaning services that will be well suited for your drainage problems. Since professional drain cleaners are equipped with various tools for different drain problems, there will always be a way to fix any drain or plumbing problems you have. It does not matter how complex the drain problems are, professional drain cleaners will find a way to solve your problem in the least amount of time and within the limits of your budget. Simple tools like drain pipe cameras will help locate clogs faster to help prevent floods and resolve water backup problems. Professional drain cleaners will all do it for you and keep your drain and plumbing system in good condition. Professional plumbers have the right tools and the experience necessary to replace, remove and repair drains safely without causing additional damage.
Professional drain cleaning will save you money in the long run. Since professional drain cleaners know how to do the job properly on whatever drain issues you have, they will be able to fix the problem fast. The work will also come with a warranty in case future problems occur. Instead of trying to labour on your drain problems, shell out a little bit of cash now and save money in the long run. If your drain problem is fixed early, you will avoid plumbing problems that may be more costly to fix.
Professional drain cleaners can diagnose the cause of drain clogs and do the necessary work to fix the problem. Either you have a clog because of gunk buildup, mineral deposits inside the pipes, debris or small objects that have fallen into the drain, drain professionals can solve the problem for you in a breeze. They have the technology and the skills to fix the problem for you in the least possible amount of time.
Professional drain cleaners can remove tree root invasion. Tree root invasion is one of the most difficult clogged drain problems that you could be faced with. With the right equipment, professional drain cleaning experts will be able to remove the problem and prevent it from recurring with the tips that they will give you.
Professional drain cleaners can detect repair issues before they become a major and costly problem. From simple drain clogs to more complicated ones like tree root invasion, professional drain cleaners can help you prevent worst plumbing problems. Clogs, if left untreated, can cause water backup into the drains. So, before this problem happens, get rid of the root cause and prevent further damage to your home
Professional drain cleaning can thoroughly clean the drain lines. Hydro-jetting uses water pressure to clear drain lines. It is only by hiring professional drain cleaners that you can get this service and clear drain lines will allow a smooth flow of water into the drains. Routine maintenance of your drains by a professional plumber will ensure that the drains are clog-free and the system problem-free.
We hope that you will consider professional drain cleaning for your home's drainage system to keep it in tip-top shape. If you have more questions about professional drain cleaning, talk to us and we will be glad to help you out.
If you need professional help on a unblocking a toilet or blocked drains melbourne, contact the blocked drain experts on 0412 738 874 or leave a message.
Please share this page with your friends! 🙂

Facebook
Twitter
Helpful details for a Blocked Drain and Emergency Plumber situation:
Triple zero – 000
City of Melbourne – Floods and Storms
VicWater
Yarra Valley Water
Victoria State Emergency Service