Burst Pipe Melbourne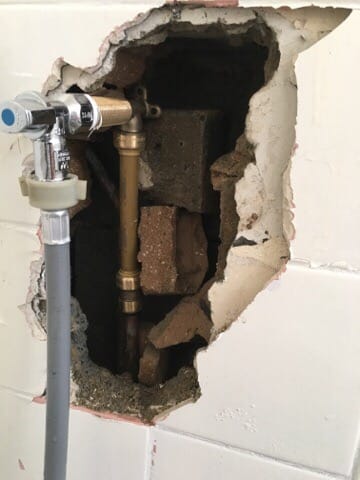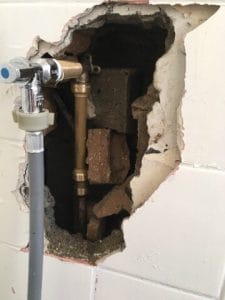 A burst pipe in your homes plumbing is a horrible situation to be in. It's chaotic and stressful. Not only are you inconvenienced with having no plumbing in the household, but the potential damage to your homes infrastructure is a high possibility. There are different ways to avoid burst pipes.
Avoiding Burst Pipe
For one thing, it's best if you can have insulation for your outside taps and pipes. Make sure to include the drain pipes for your heating, as well as your overflow pipes. You can either use a form or lagging to insulate the pipes. Don't forget to have the joints, bends or taps insulated as well. Taps can be insulated with fitted covers.
Another way you can avoid experiencing burst pipes is by making sure that your pipelines are buried under the ground. All the pipes that lead to garages or sheds should be buried deep enough. Make sure not to plant trees on top of these pipes. As you may already know, tree roots are among the leading causes of blockages, leaks and burst pipe.
Thirdly, make sure that the pipes in areas that are not heated are covered with pipe lagging. These areas include basements, garages and lofts.  In addition, have all your dipping taps and existing leaks fixed before cold season arrive.
Minimising the Effects and Damage of Burst Pipe
The first way to minimise the effects and damage of burst pipe is knowing about it as soon as it happens. While a torrent of water from the ceiling is a sure sign of burst pipe, there are still other signs to look for. If your ceiling, floors and walls have damp patches, it could very well mean that you have a burst pipe. Experiencing a decrease in water pressure or hear unusual noises in the system or if you have electrical faults could also be caused by a burst pipe.
Once you've determined that you have a burst pipe, the next action you should take is to isolate the water from the stopcock. After which, open all the taps to get rid of the water that's left in your system.
Take out all furniture and belongings out of the affected area and refrain from using electrical devices to avoid electrocution.
Calling a Burst Pipe Specialist
It is essential that when you experience a burst pipe that you call a specialist within burst pipe plumbing. It takes many years for a plumber to gain the skills and experience needed to effectively manage all situations regarding a burst pipe.
Blocked Drain Plumbers are Melbourne's leader when it comes to a burst pipe. We have been servicing Melbourne proudly for over 15+ years and have the specialistation, experience and equipment to get the job done quickly, done right and completed at value for money prices. Our pricing is the best in Melbourne, we have no call out fee and our customers are very pleased with the services we provide. Check out our google reviews.
If you need professional help contact us on 0412 738 874 or leave a message.
We will take care of your blocked drain problems. If your problem is an emergency plumbing matter and you need urgent assistance contact us right away! Aside from burst pipes, we also unclog blocked drains in Melbourne and its surrounding areas. Contact us for any plumbing issue you may have and we guarantee we'll fix it.
Helpful details for a Blocked Drain and Emergency Plumber situation:
Triple zero – 000
City of Melbourne – Floods and Storms
VicWater
Yarra Valley Water
Victoria State Emergency Service