24 Hour Plumber Melbourne
Blocked Drain Plumbers is well known as the preferred 24 Hour plumber Melbourne by residential owners for some time now. Our reputation has been forged by hard work and dedication, whilst providing excellent customer care, value for money and providing the most thorough plumbing services in Melbourne. Our philosophy is built upon arriving promptly, good manners, evaluating what needs to be done and how it will be done, and communicating with you, the client, in a clear and easy to understand explanation what will entail to get the problem sorted.
We at Blocked Drain Plumbers put attention on fast and accurate repairs and efficient installations – all completed the very first time, every time. We understand and value your time and home, and we always stand behind the work we do. Our mission is to win you over as a customer and keep you satisfied forever!
24 Hour plumber Melbourne services offered by Blocked Drain Plumbers:
Check-ups and Diagnosis
A plumbing check-up is the initial step that has to be taken in order to diagnose the cause of every plumbing problem. Blocked Drain Plumbers use professional techniques (e.g. plumbing camera inspection) as well as tapping into our vast experience to locate the issue without any unnecessary disruptions to your home.
Upgrades and Installations
There comes a time when you need a new toilet, sink or water heater either because the fixtures are out dated and you want something new or because they are constantly causing issues and its better to replace it than keep having it serviced and repaired. No matter what, Blocked Drain Plumbers have the ability to help in getting your home in shape in no time. We aren't known as the best 24 Hour plumber Melbourne for nothing!
System Cleaning and Maintenance
Scheduling a regular plumbing maintenance is the best way to limit your emergency plumbing issues. Homeowners can get help in maintaining their plumbing system healthy with drain cleaning services or an annual septic system evaluation.
Common Plumbing Repairs
Many people believe that the irritating, daily sounds of the dripping tap or the leaking toilet is something irrelevant and can be fixed at a later time. But you should not ignore these signs as they can easily turn into a late night panic in search for a 24 Hour plumber Melbourne service.
Plumber Melbourne Emergency Service
Plumbing is never a top priority up until the moment we "hear" the emergency. Blocked Drain Plumbers understands that and we are ready to help. We are known across Melbourne as up and running, ready to go – 24 hours a day, 7 days a week, 365 days a year.
Leaks
That annoying sound – drip, drip, drip – we all know it. And for all of us, the first thought that comes in mind is to ignore that persistent leak but we also need to consider the add up on our water bill.
The most common leaking culprits are:
• Water heaters
• Taps and toilets
• Water lines
• Gas lines
• Washing machine hoses
Blocked Drains
Known as one of the most general plumbing issues, a blocked drain can lead to serious problems in the long-term. We specialise in blocked drains, clogged showers or bathtubs, sinks and toilets. We can repair them all and we will also help you understand and avoid a future, bigger problem before you reach the plumbing emergency experts services in Melbourne.
Damaged Sewer Lines
We all fear the discovery of a damaged sewer line when having a plumbing inspection. Blocked Drain Plumbers are committed to effectuate a resolution to your issue as quick and as efficient as possible, with the use of high quality equipment and an adequate explanation of the repair process before beginning.
Sewage Backups
Knowing the cause of the sewerage backup in your home is our job. And you must be assured that before we start working, you will know the cost of the job. A blockage or a tree root intrusion lead to toilet system and / or sewerage backup and it is a situation that should be left to a 24 Hour plumber Melbourne professional.
Prevent Plumbing Issues with Maintenance
Blocked Drain Plumbers has on going maintenance agreements with customers in order to make sure that our client's lives won't be disturbed by future plumbing problems. For our most cautious of customers, we can develop a tailored maintenance schedule with you and discuss prices and dates.
Why Choose Blocked Drain Plumbers?
Blocked Drain Plumbers is a cut above the rest when providing 24 Hour plumbers services for drain cleaning, blocked toilets, blocked drains in Melbourne. We dedicate ourselves to the service of our customers and are distinct by the quality of our skills and experience. We are available 24 hours a day, 7 days a week, 365 days a year! As a reliable emergency plumber in Melbourne, we work at a time that is preferred by you when performing our regular scheduled maintenance installations or other routine appointments. We won't leave a mess for you to clean and we will never charge for overtime. Those are just a few of the reasons why you see our distinctive service vans so often in the neighbourhood. Reach out to Blocked Drain Plumbers anytime you need top quality plumbing services for your home.
If you need professional help contact us on 0412 738 874 or leave a message.
We will take care of your blocked drain problems.
Helpful details for a Blocked Drain and Emergency Plumber situation:
Triple zero – 000
City of Melbourne – Floods and Storms
VicWater
Yarra Valley Water
Victoria State Emergency Service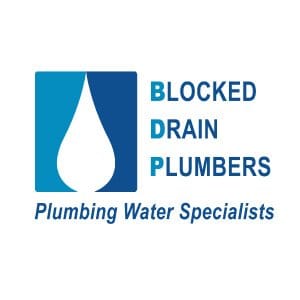 Check out the suburbs we service for 24 hour plumber Melbourne services: