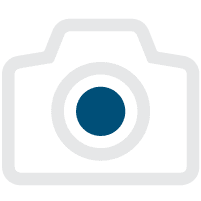 Utilisation of digital imaging equipment has become so broad these days. Aside from military and medical applications, it can now be used for plumbing inspections. Drain cameras are small, waterproof and offers full colour. Nowadays, they are often used in commercial drain lines, but they are also used to check residential pipelines in several occasions. While this may seem like overusing technology, it actually presents many advantages.
Drain camera when used for drain inspection can help spot the smallest problems. Commonly, burst drains are caused by the smallest problems such as leaks and breaks. Spotting a simple blockage, small cracks or corrosion earlier on, will help prevent these big plumbing problems from occurring.
This neat plumbing equipment can help pinpoint the exact nature and location of the plumbing issue. This unique piece of plumbing equipment is able to answer a lot of questions. It can tell the plumber where the clog is, what is causing the clog and the range of the damage or blockage. Without a drain camera, it would take more time to rip out walls and ceilings or floors to know where the problem is.
While other people think that employing a camera drain will be costly, this thinking is actually far from the truth. Because drain cameras provide detailed information about the cause, location and spread of the issue, a plumber can also minimise the effect or the damage and repair of the drain to the property. It means he can only focus on working on the exact location of the issue.
The same can be said if the problem is spotted early on. Instead of replacing part, the plumber may be able to solve the issue with minor, but effective repair.
Camera Drain Inspection Specialists
Blocked Drain Plumbers is one of the main providers of camera drain inspection services. Our staffs are highly skilled technicians, trained to operate drain cameras. Using our state of the art drain camera we are able to pinpoint the exact location of your blocked drain. This technology enables us to quickly and accurately diagnose your drain problem.
Some examples of common jobs include:
Camera drain inspection in your kitchen, laundry, shower or toilet blockages
Pre-purchase House drain checks
Drain tracking
How it works
To start with, our professionally trained technician will insert a flexible rod into your pipelines. At the tip of the rod is a high resolution camera. Because of the rod's flexibility, it can travel through the deepest parts of the drain system. As it travel through the twists and turns of your pipelines, it provides a real-time video footage of the condition of the pipelines to our technician. Our technician will then record each section's location and condition. Recommendations will then be presented to our clients, together with the findings of your technician.
Note that Camera Drain Inspection is just a part of our plumbing services. If you have a blocked drain, blocked toilet, or burst pipe issue, please contact us through 0412 738 874 or leave a message. Our friendly staffs will be happy to take your call and help you with your plumbing issue.
Please share this page with your friends! 🙂