Stormwater Drains
What Are Stormwater Drains?
Stormwater drains are part of the stormwater system which brings rainwater and other debris along with it to gutters and surface drains away from your household. Some organic materials like leaves, soil and other debris stuck in your gutters can potentially damage, block or clog your storm weather water drains or stormwater systems. This blockage and clogs can then cause an overflow of water in your home. Overflowing caused by stormwater can cause floods, leaks, damage to structures in your home or around it.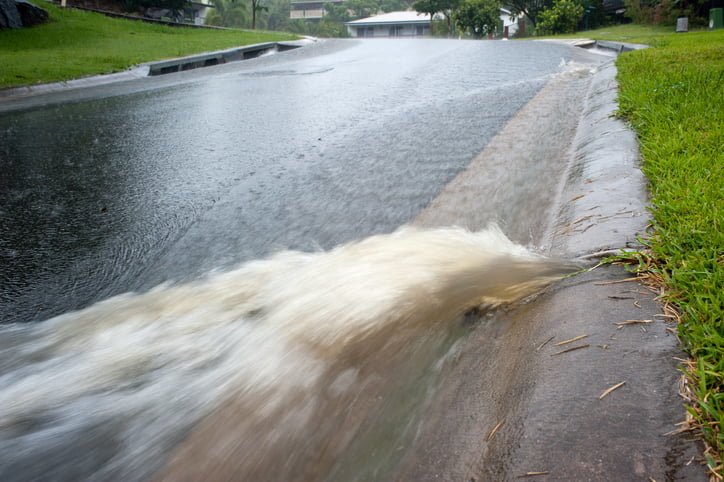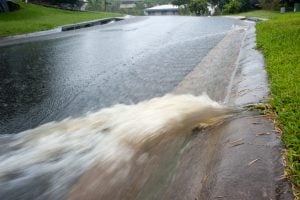 What Are Stormwater Systems?
Stormwater systems in most communities today are separated from sewerage systems for sanitation and public health purposes. Sewerage systems are usually connected to treatment plants and stormwater systems to the sea or other water ways. Stormwaters come from rainwater, water from creek or rivers usually because of overflows when there are storms. Stormwater systems are also prone to wear and tear because of stormy weathers. It is therefore suggested that cleaning the gutters for fallen leaves and other debris at least once or twice a year is important in preventing damage to your home before heavy rains come.
What can you do with stormwater?
Knowing how your stormwater drain systems work can be beneficial for your home. Stormwater can be beneficial for your home or business. It can be reused, saved as potable water and help in landscaping your home yard.
How can you manage your stormwater drain system?
Having knowledge on how to manage your stormwater system is very important in keeping public infrastructure functional and safe. Maintaining a good stormwater system is important for the household and the entire community. To manage your stormwater system some of this tips might be useful.
• Avoid cut and fill methods when constructing foundations Cut and fill methods can alter the topography and thus result in stormwater collecting in unwanted areas. The water that has been collected is then difficult to remove and may cause more problems.
• Minimize soil erosion on your property when constructing or landscaping by preventing the soil from being unstable and in an exposed position Make use of sediment traps and cut trenches to re-route stormwater around the excavation.
• Plant trees, vegetables and other plants to bind soil, decrease erosion, filter nutrients, catch sediments and lessen salinity
Vegetation reduces flooding and lowers water levels.
• Lessen paved, roofed and concrete areas
If you have to pave, roof and concretise some areas, be sure to have a good drainage system to drain stormwater.
• Create a stormwater site plan
This plan can be made before the construction of your home or business or before making renovations. Consider reusing stormwater, harvesting it and storing it from the roofs to your garden or vegetable patch. Avoid using chemicals like pesticides, herbicides, and fertilisers that way they don't get carried to other water sources. Use plant-based paints instead to be friendlier to the environment. Finally, don't build on floodplains because they are prone to flooding during heavy rains.
• Approach stormwater management in a traditional way
Transporting water from pipes or channels to creeks, rivers, lakes and the ocean is the traditional way of stormwater management. The main aim of this approach is to let go or keep away large quantities of stormwater from homes and industrial areas fast. However, it does not attempt to manage all the stormwater that has been collected. Stormwater flowing into the different bodies of water mentioned will then carry sediments, litter, oil and other nutrients with it and are collected in local water sources. Heavy rains can cause severe flooding. And pollution carried by the stormwater in the local creeks and rivers do the same. This is the drawback of traditional stormwater management.
• Set Up A Water Sensitive Designs For Urban Living
This method tries to minimise paved and roofed areas. It also tries to create more vegetation, lessen litter and sediments that can be carried by speedy flows of stormwater. This process tries to filter water naturally and lessen retention where water is unwanted. Filtering is made by plants and soil before it gets to local water sources. It tries to imitate the natural flow of water to local bodies of water.
• Mitigate floods by on-site water detention facilities
These are part of a home's stormwater plumbing system and are created to catch or hold stormwater for a short time to minimise flooding caused by heavy rains. Stormwater caught through this system drains slowly from an opening in the base of a stormwater pit to the municipal water system. There is, however, a regulation in putting up stormwater pits. Check with your local council if you need to have one for your home.
If you need professional help on stormwater drains or a blocked drains, contact the blocked drain experts on 0412 738 874 or leave a message.
Helpful details for a Blocked Drain and Emergency Plumber situation:
Triple zero – 000
City of Melbourne – Floods and Storms
VicWater
Yarra Valley Water
Victoria State Emergency Service