Burst Pipe Melbourne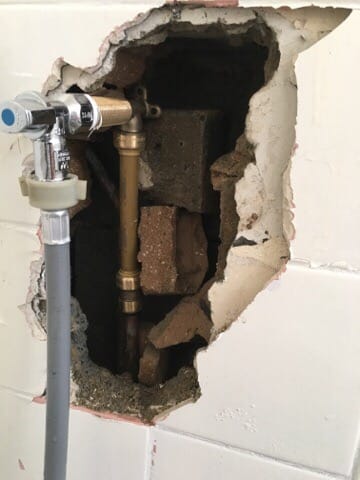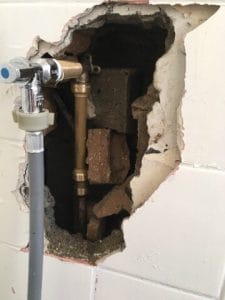 A burst pipe in your homes plumbing is a horrible situation to be in. Not only are you inconvenienced with having no plumbing in the household, but the potential damage to your homes infrastructure is a high possibility.
It is essential that when you experience a burst pipe, that you call a specialist within burst pipe plumbing. It takes many years for a plumber to gain the skills and experience needed to effectively manage all situations regarding a burst pipe.
Blocked Drain Plumbers are Melbourne's leader when it comes to a burst pipe. We have been servicing Melbourne proudly for over 15+ years and have the specialistation, experience and equipment to get the job done quickly, done right and completed at value for money prices. Our pricing is the best in Melbourne, we have no call out fee and our customers are very pleased with the services we provide. Check out our google reviews.
If you need professional help contact us on 0412 738 874 or leave a message.
We will take care of your blocked drain problems. If your problem is an emergency plumbing matter and you need urgent assistance contact us right away!
Helpful details for a Blocked Drain and Emergency Plumber situation:
Triple zero – 000
City of Melbourne – Floods and Storms
VicWater
Yarra Valley Water
Victoria State Emergency Service